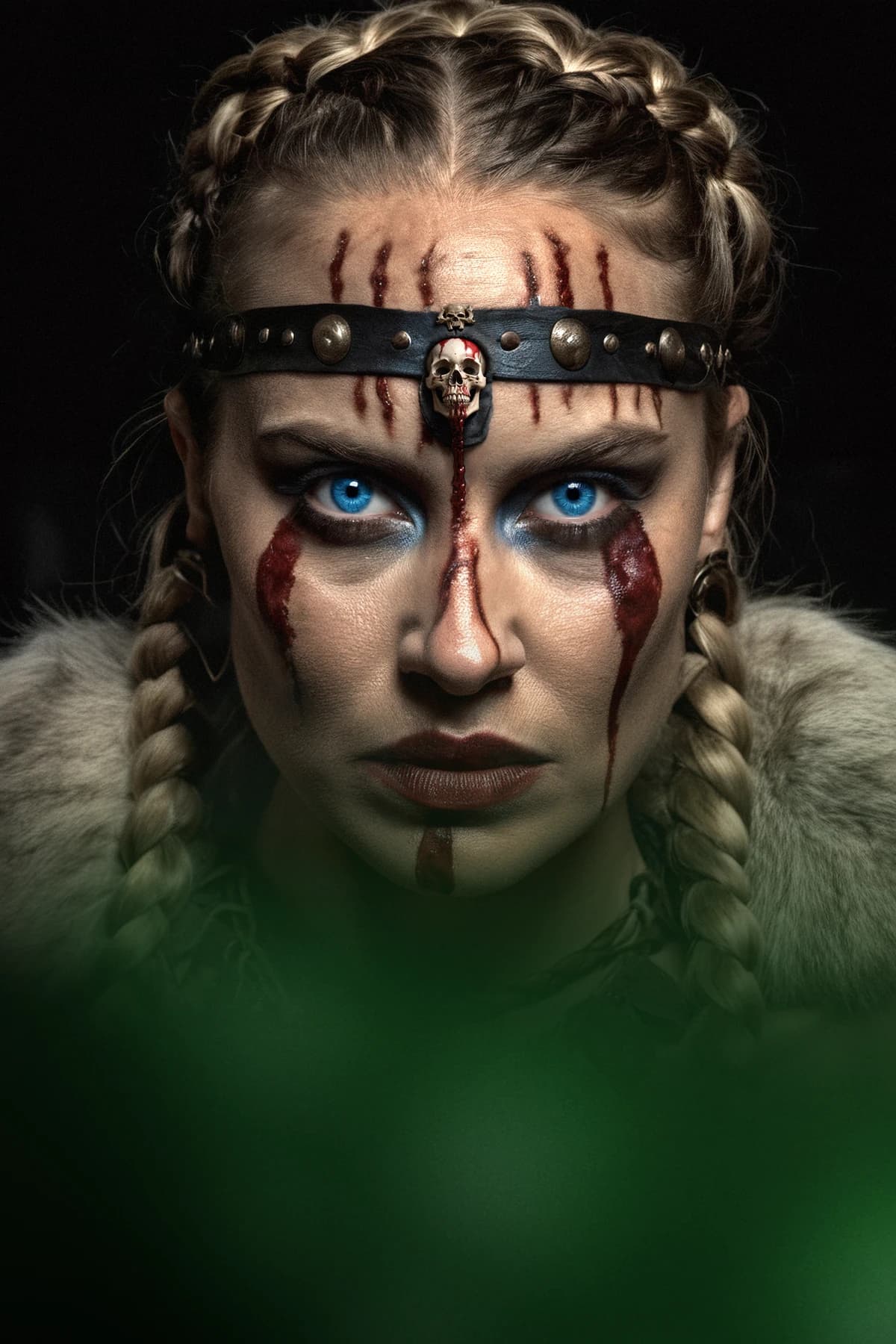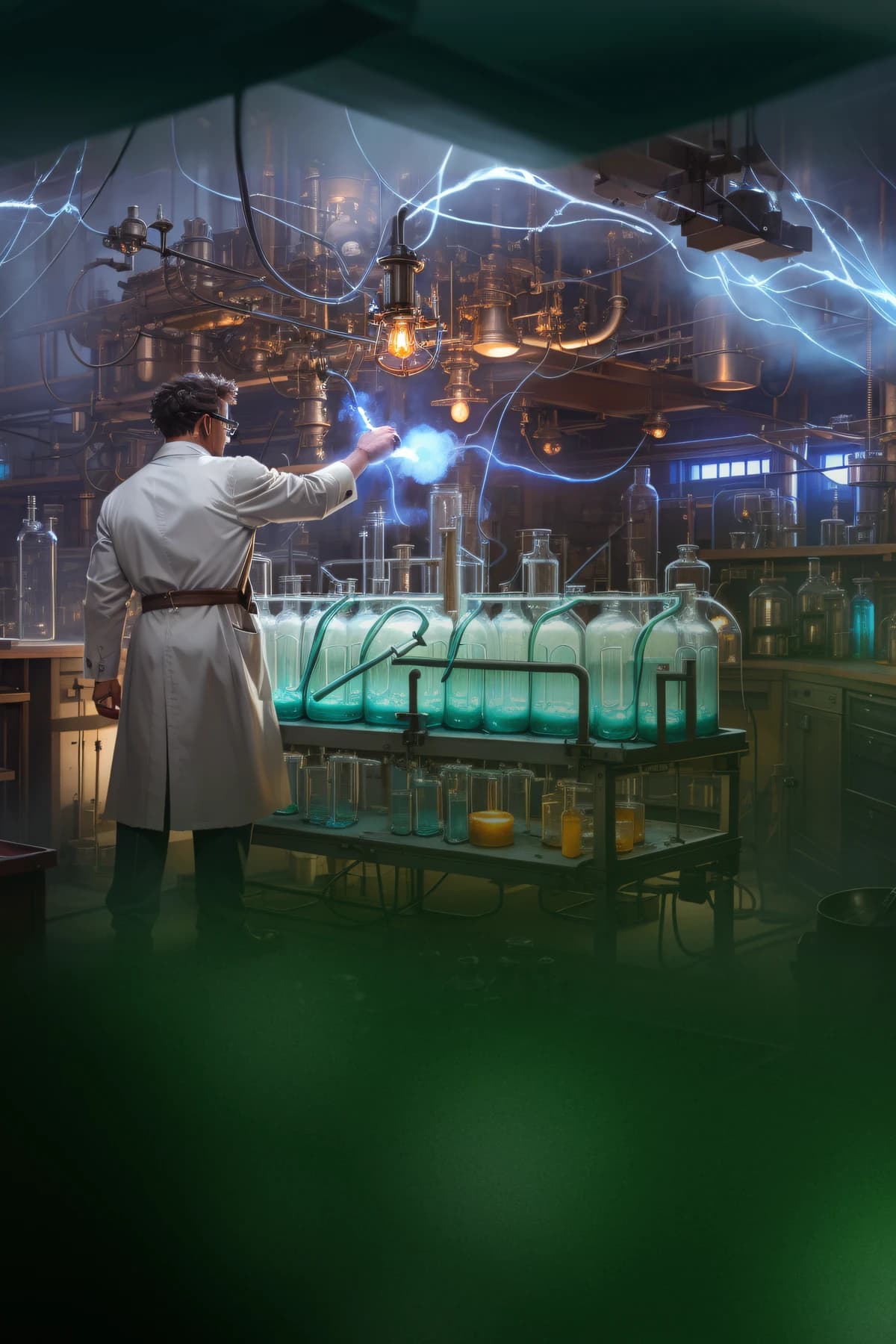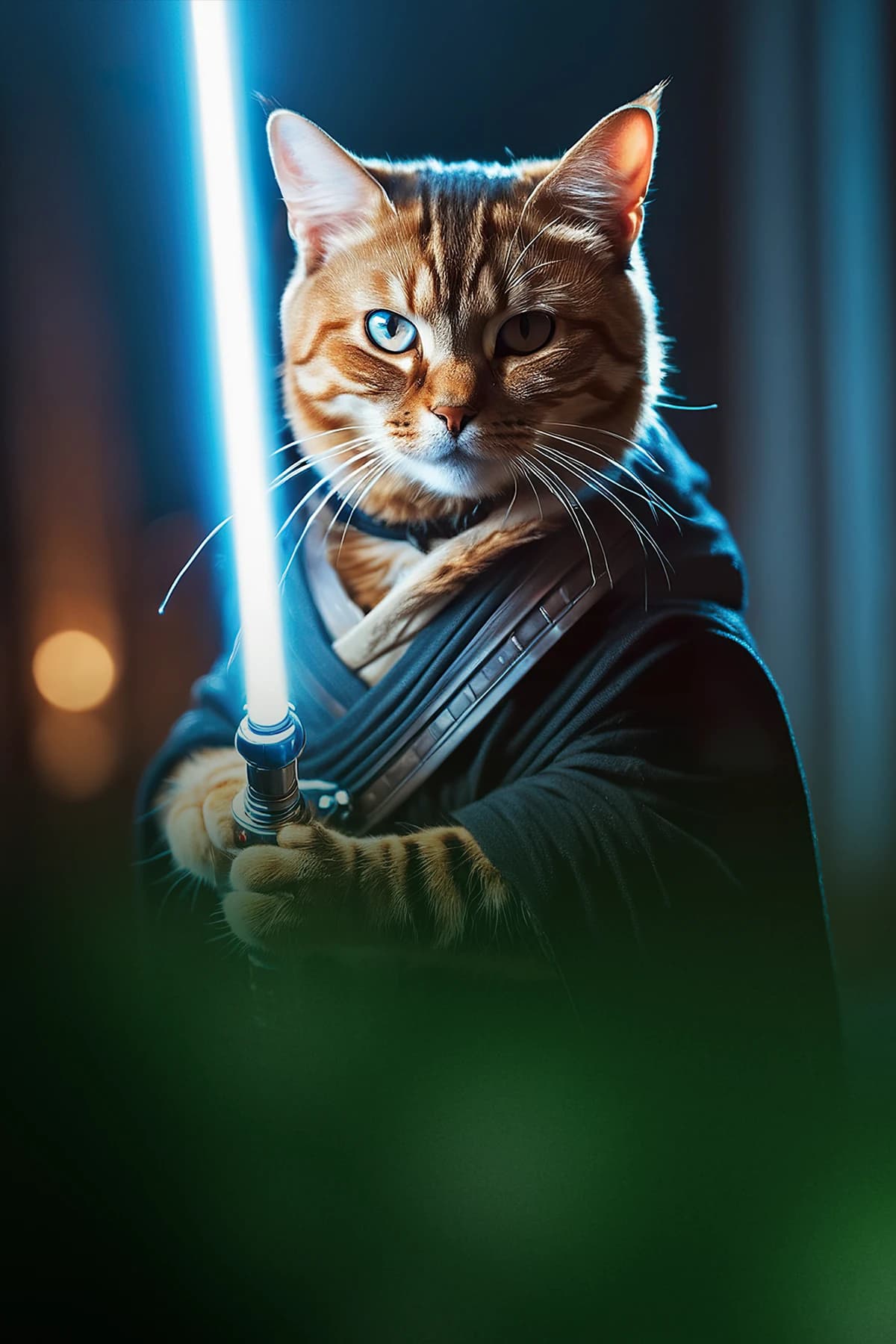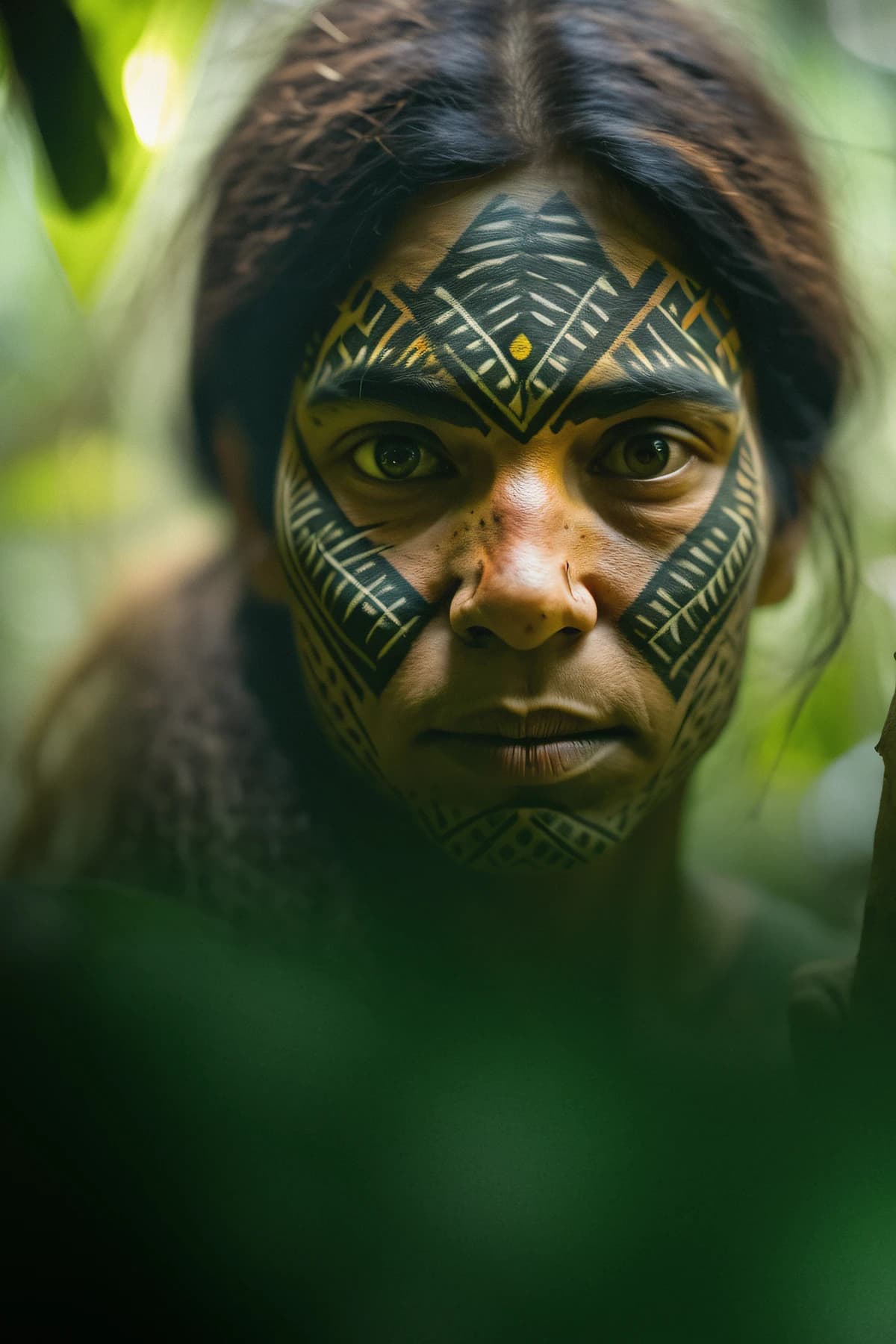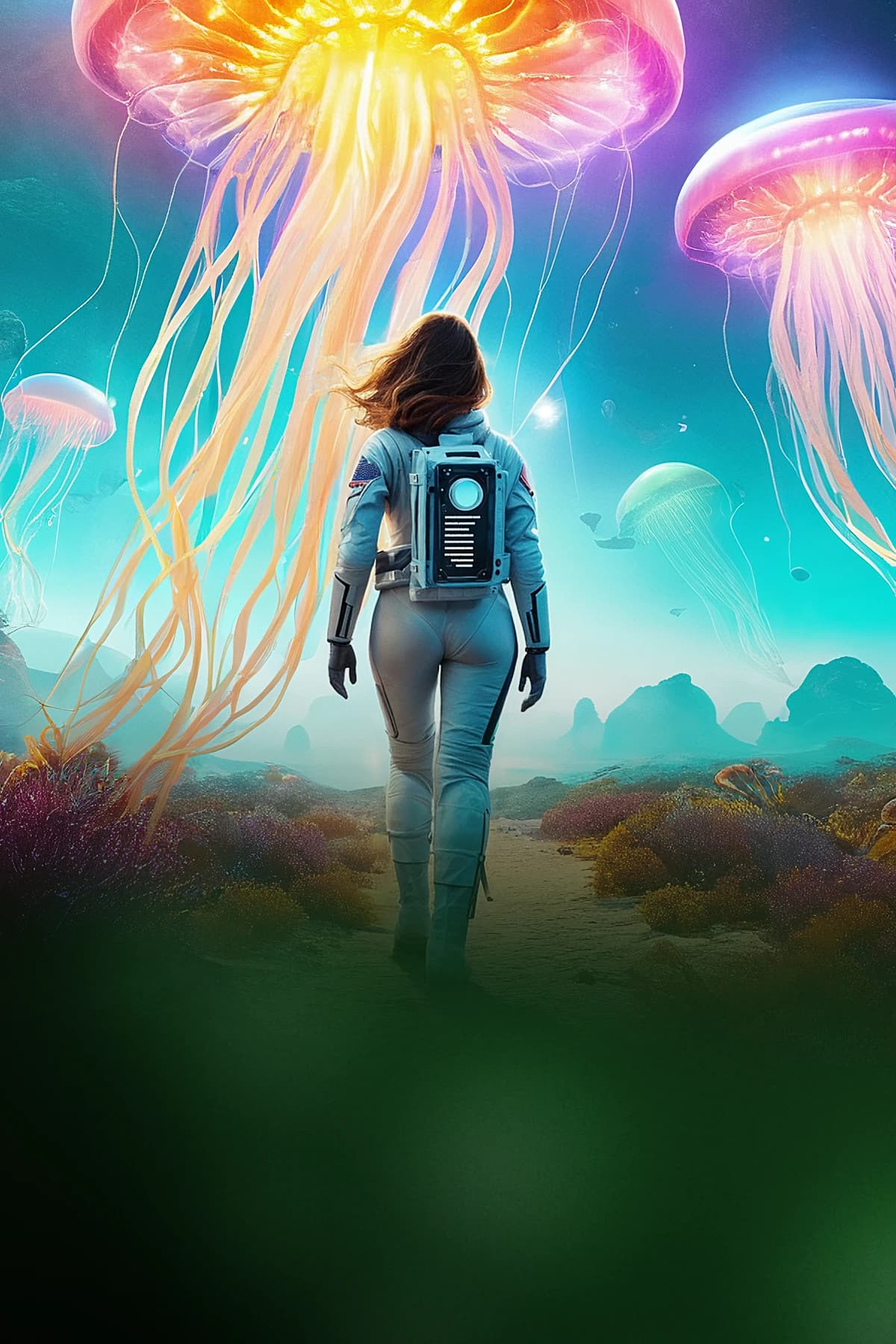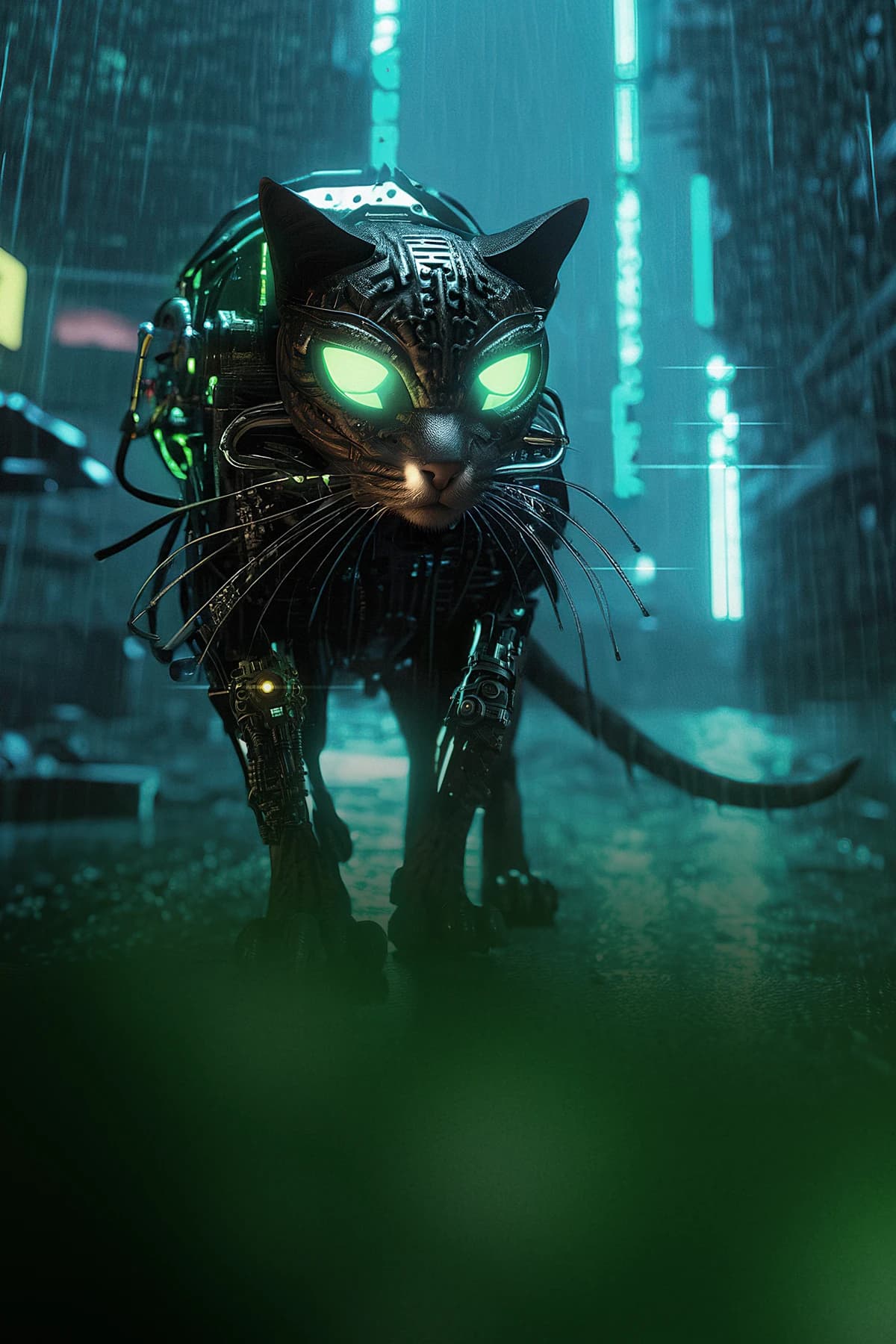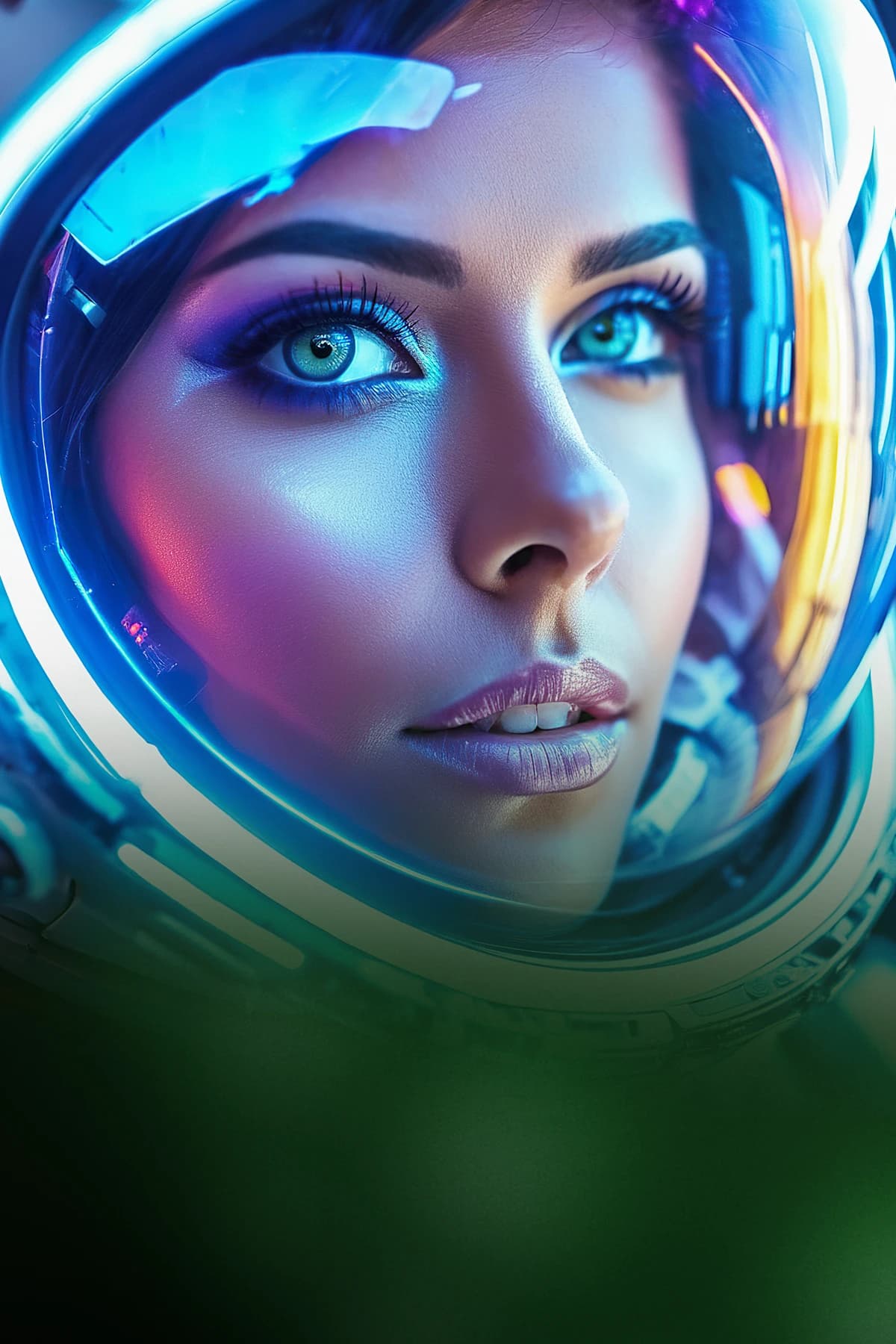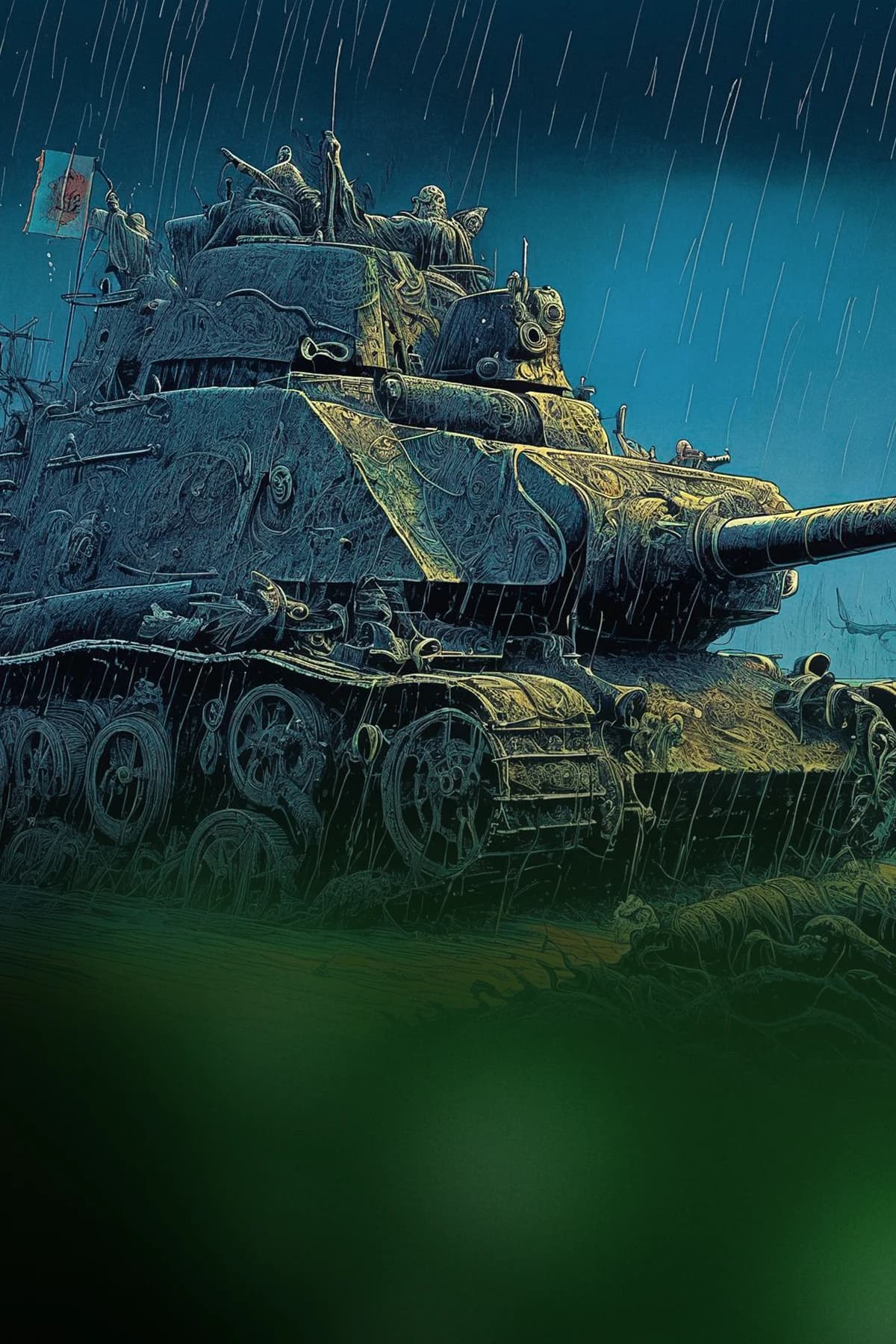 Art by Atomease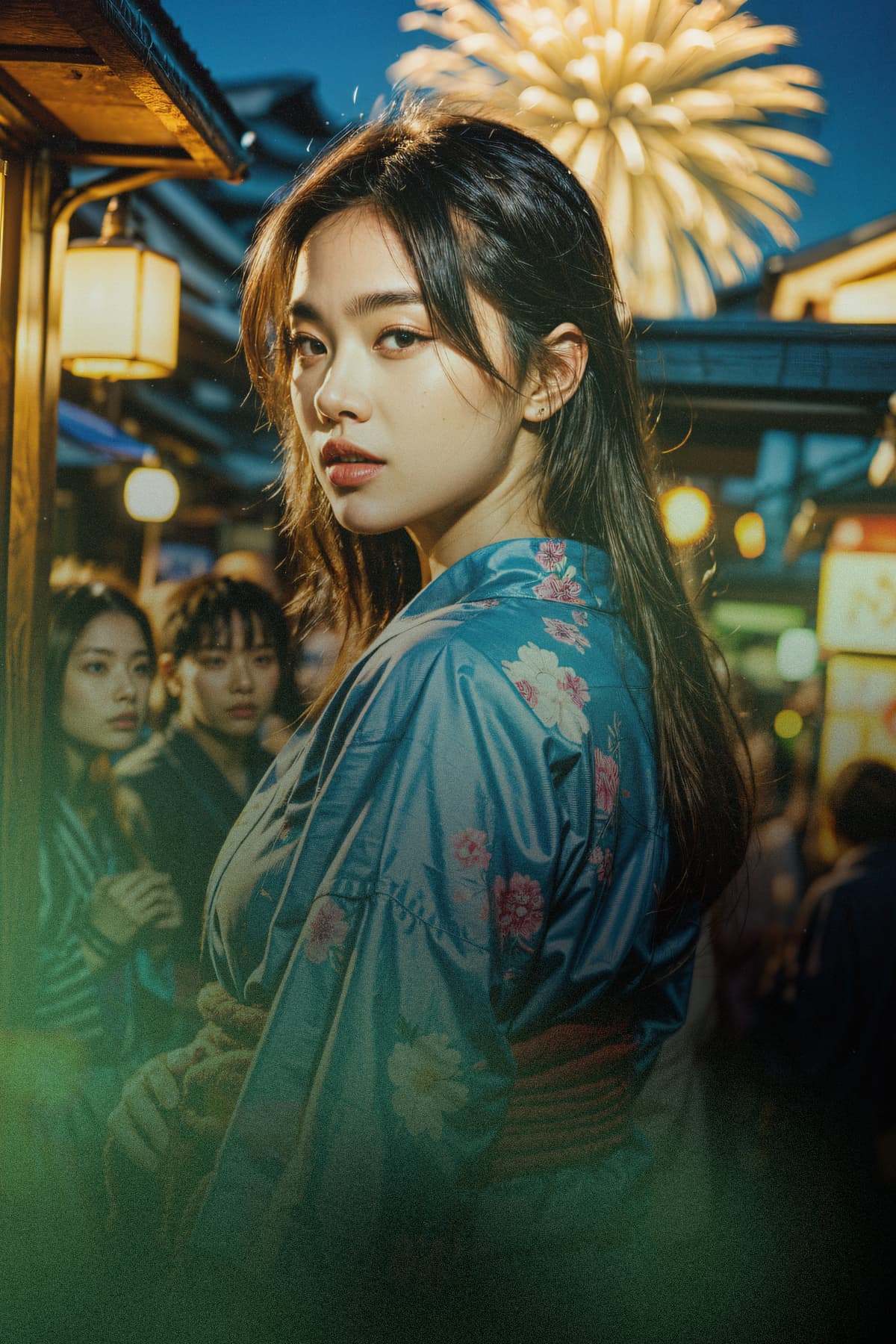 Art by Shafiq Faizal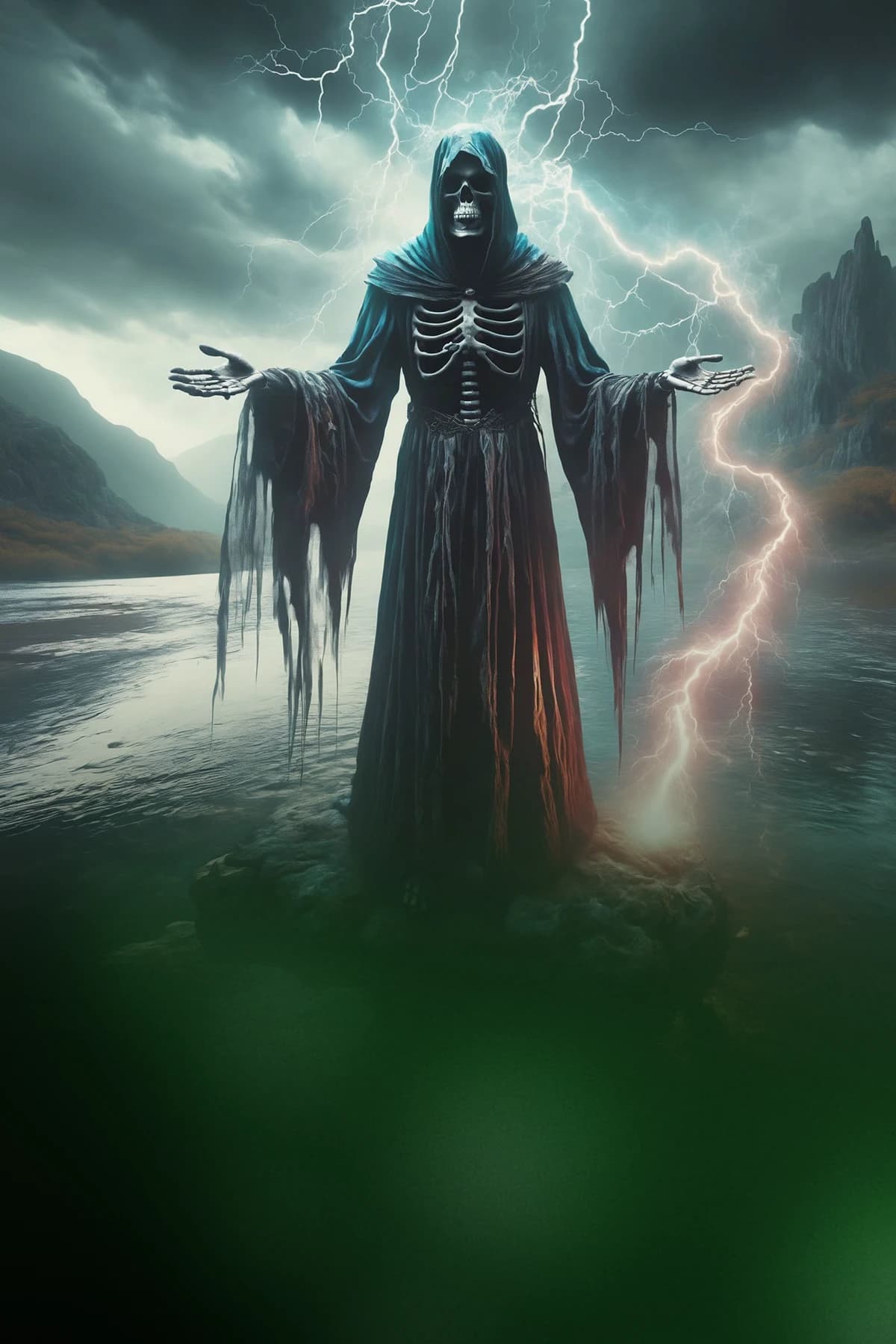 Art by RandomAI_Artist_544
FULL FEATURED, MANAGED STABLE DIFFUSION WORKSPACE
The World's most
Advanced A.I. Art
Generator
Create stunning visual assets with your personal cloud-based art lab, featuring Automatic1111, ComfyUI, Fooocus, and beyond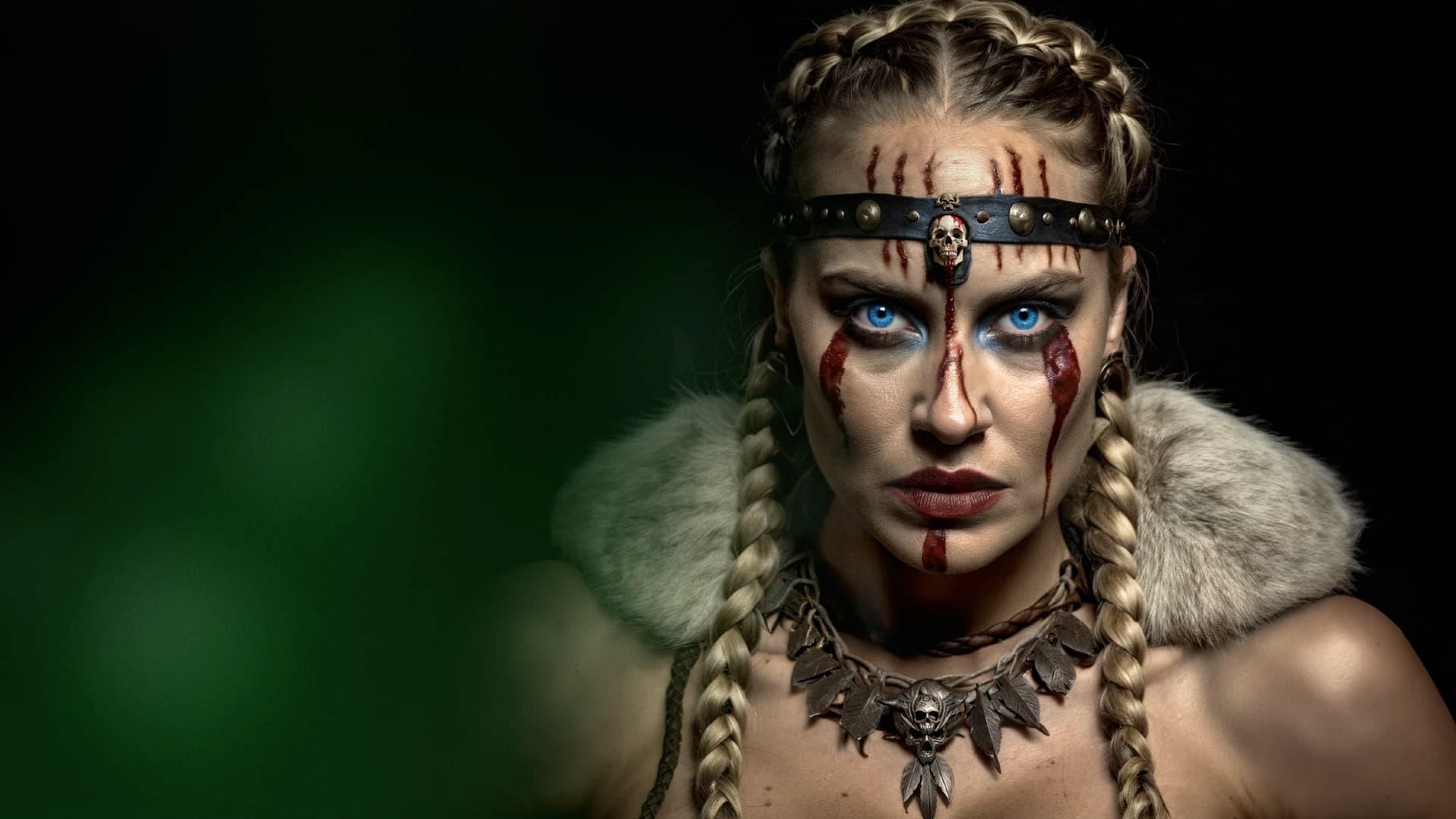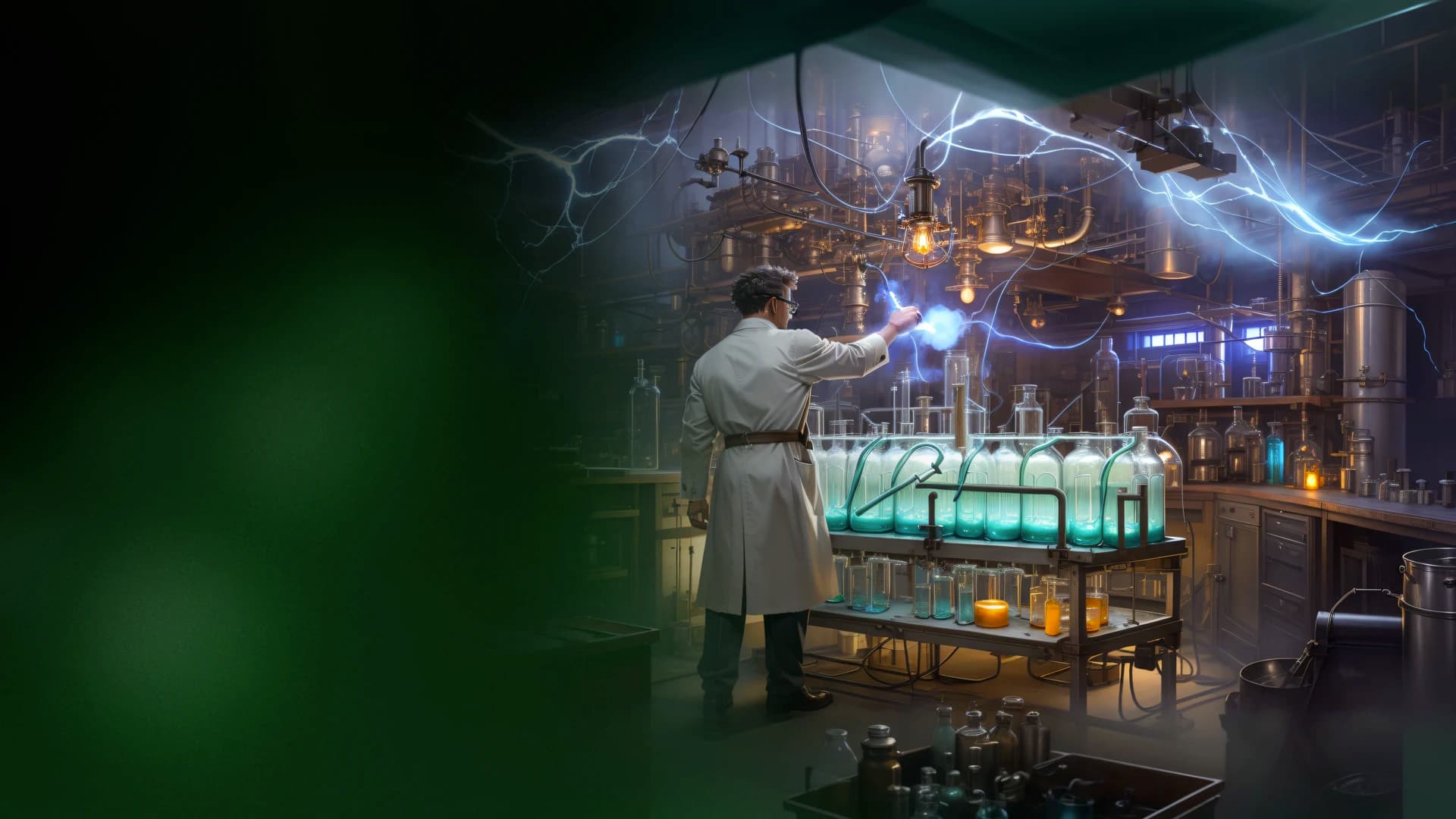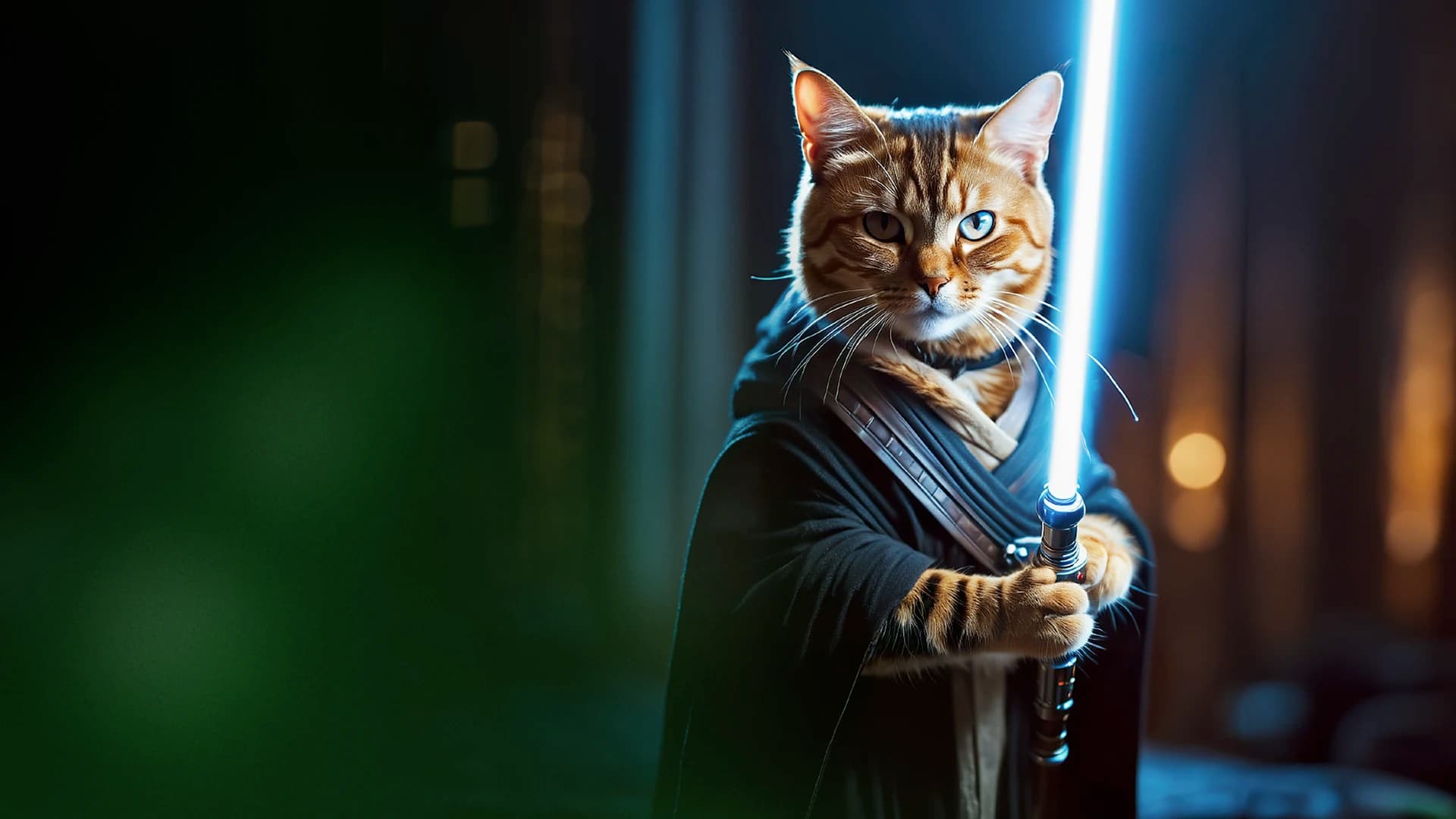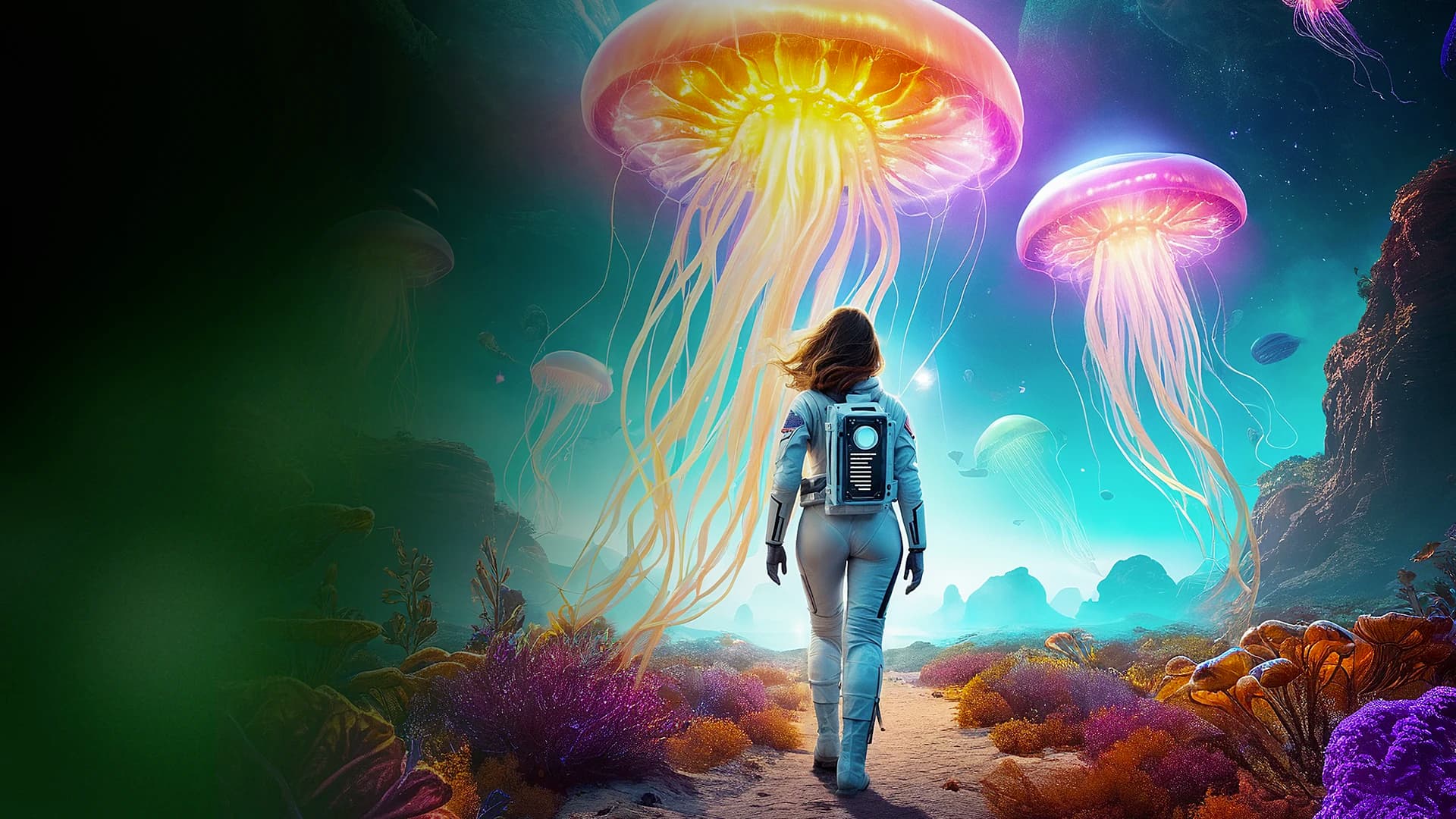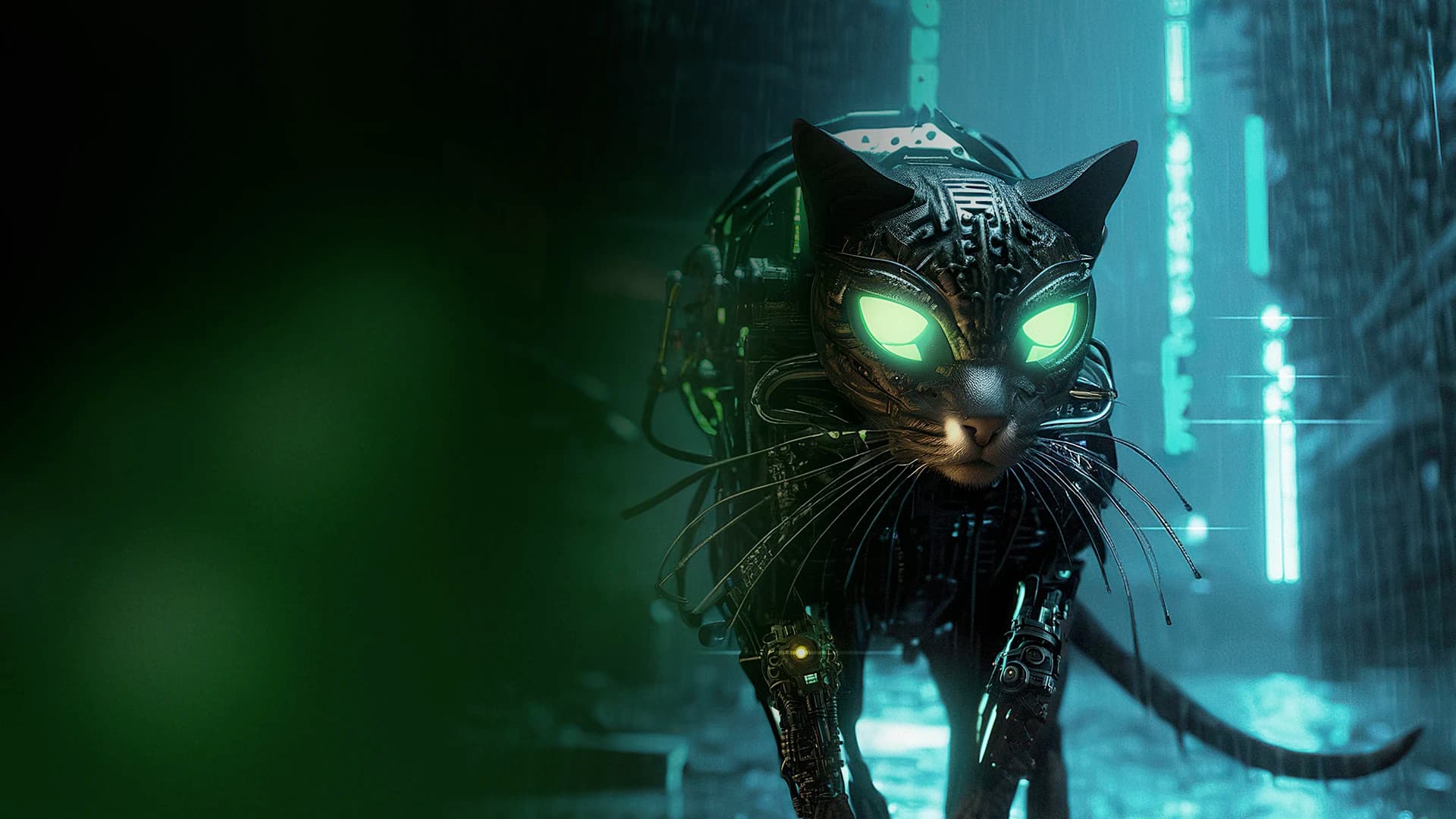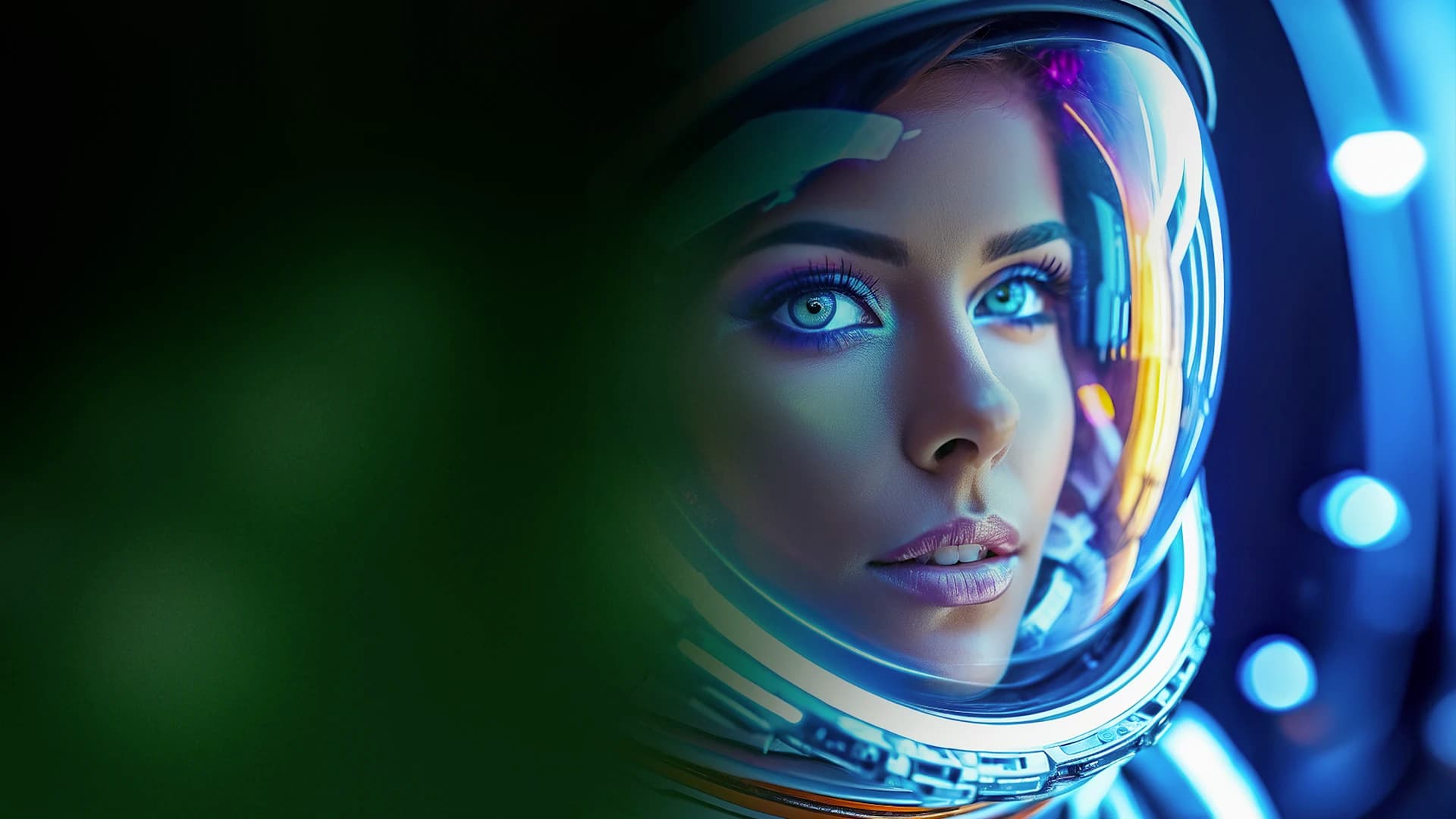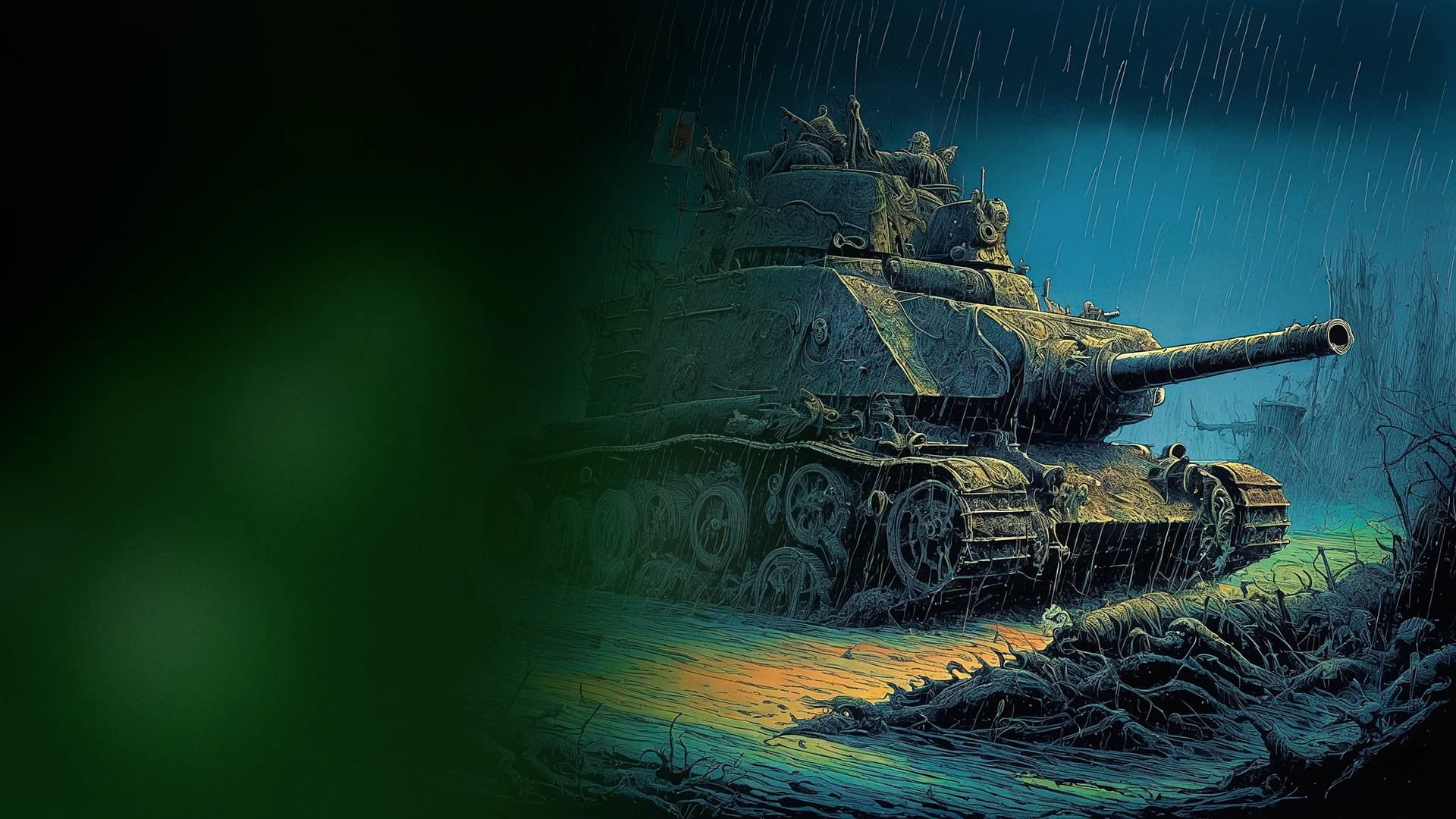 Art by Atomease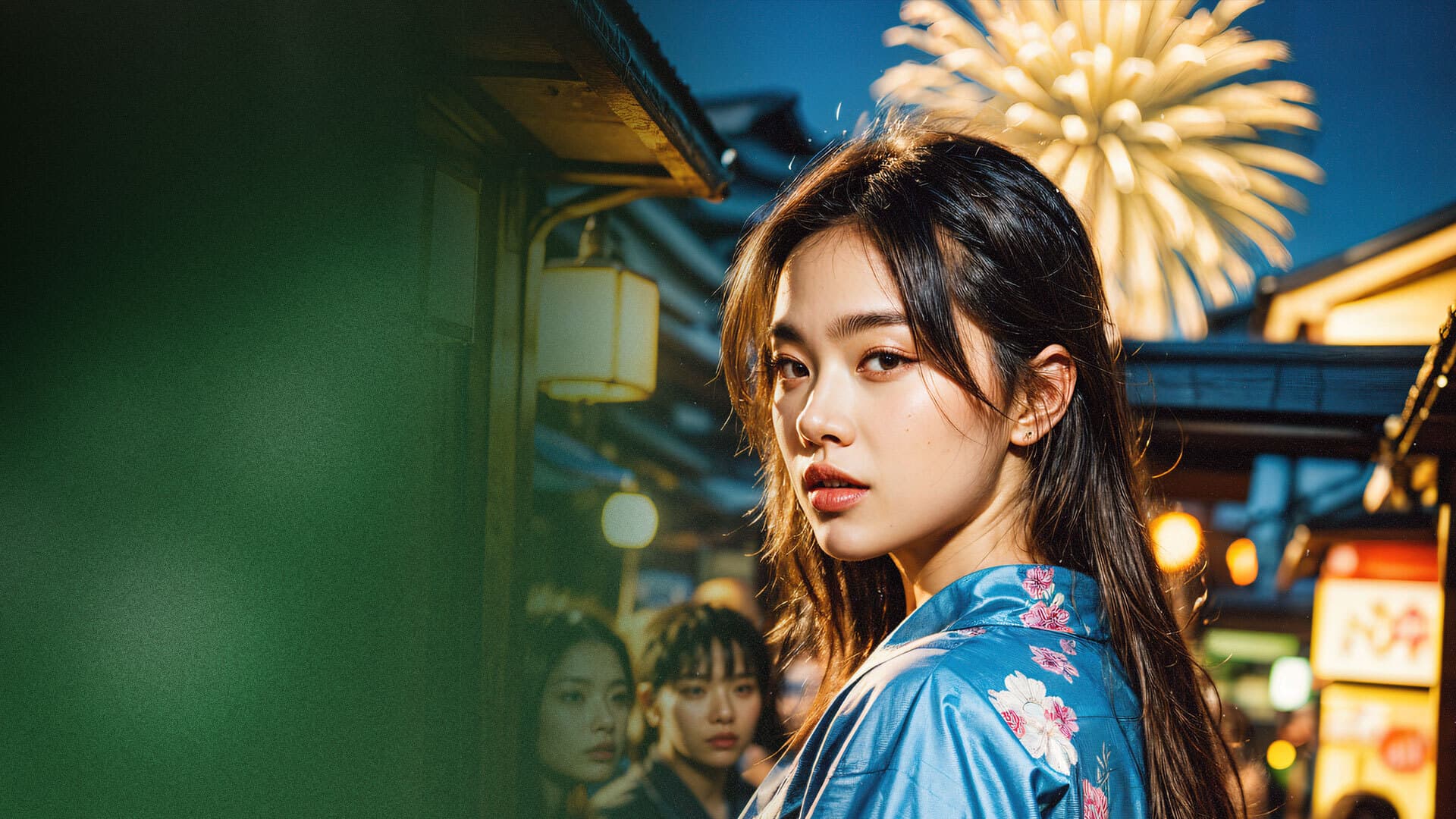 Art by Shafiq Faizal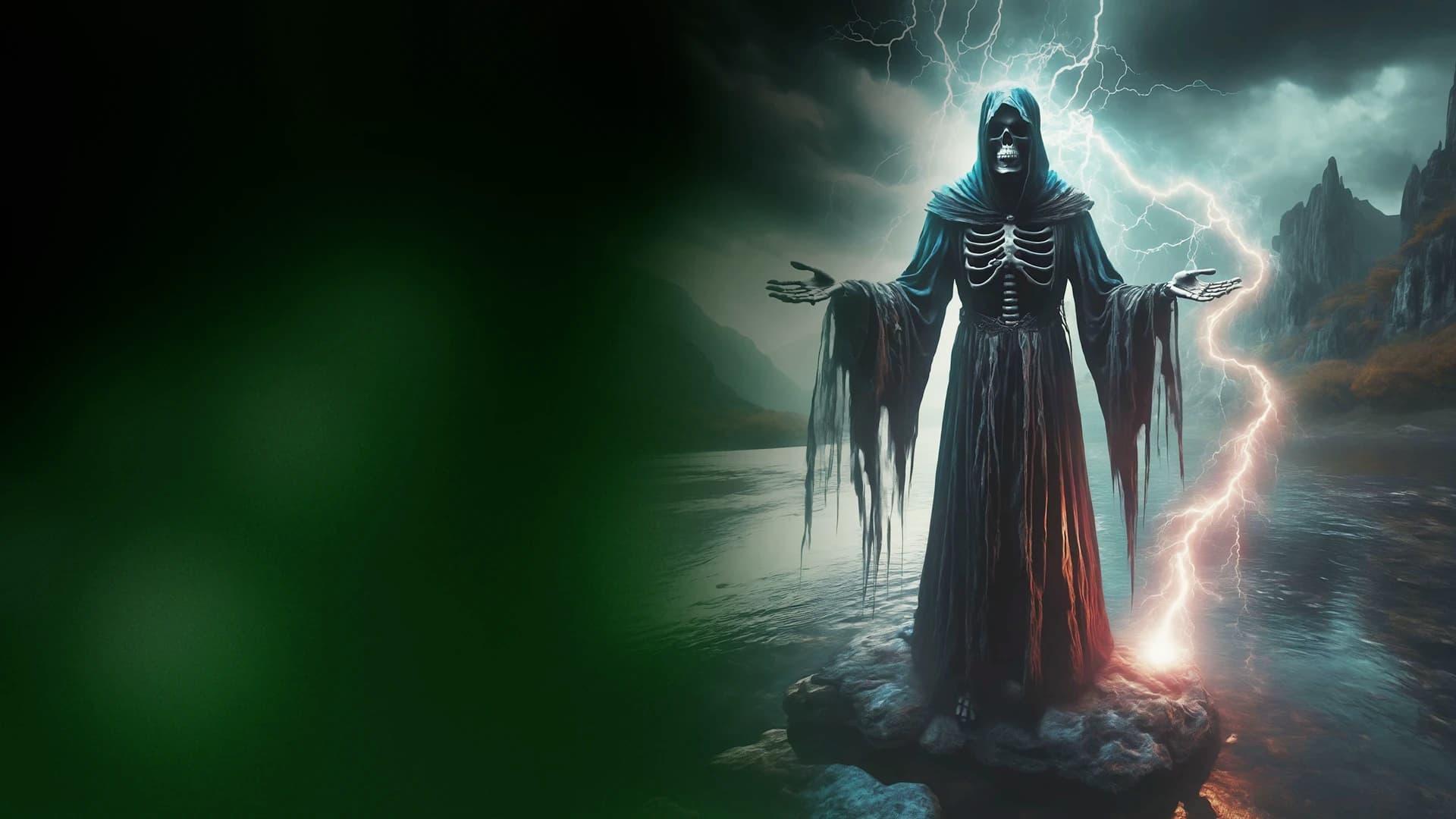 Art by RandomAI_Artist_544
FULL FEATURED, MANAGED STABLE DIFFUSION WORKSPACE
The World's most
Advanced A.I. Art
Generator
Create stunning visual assets with
your personal cloud-based art lab, featuring
Automatic1111, ComfyUI, Fooocus, and beyond
Think 
Creative

. Think 

Film

.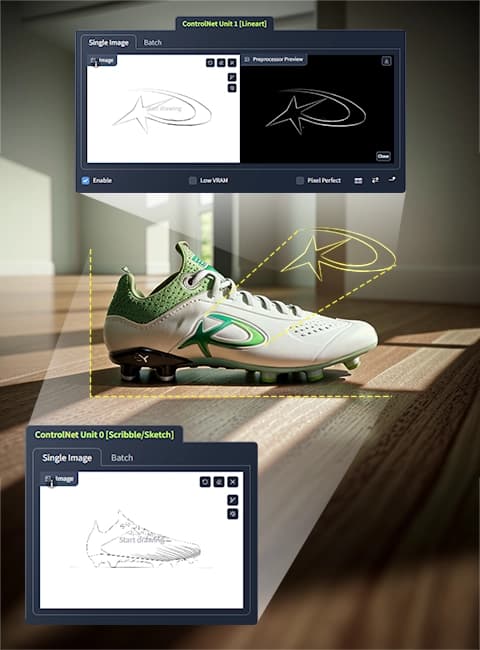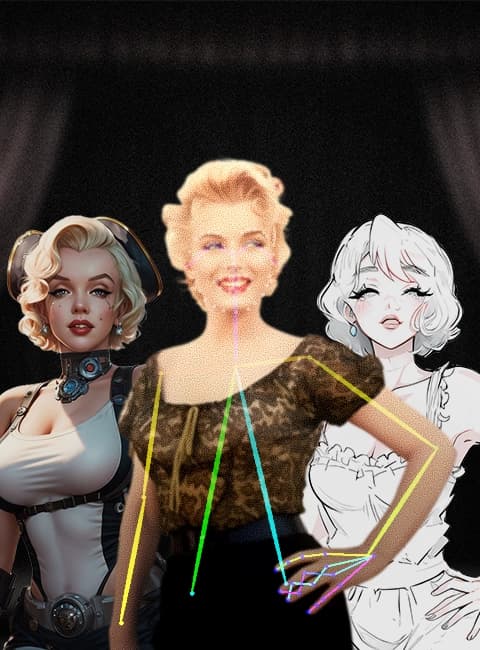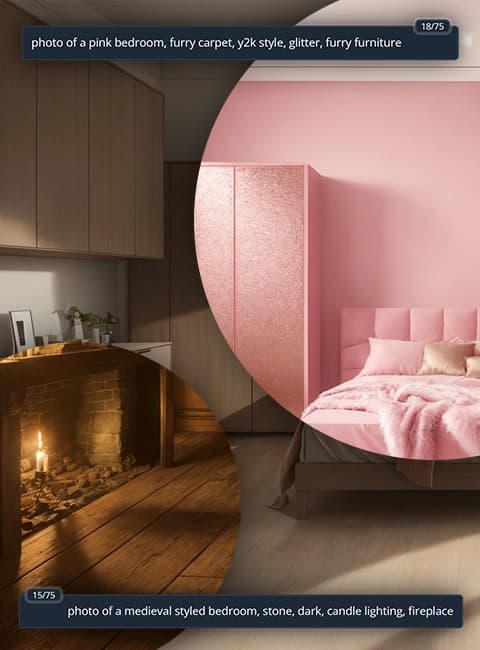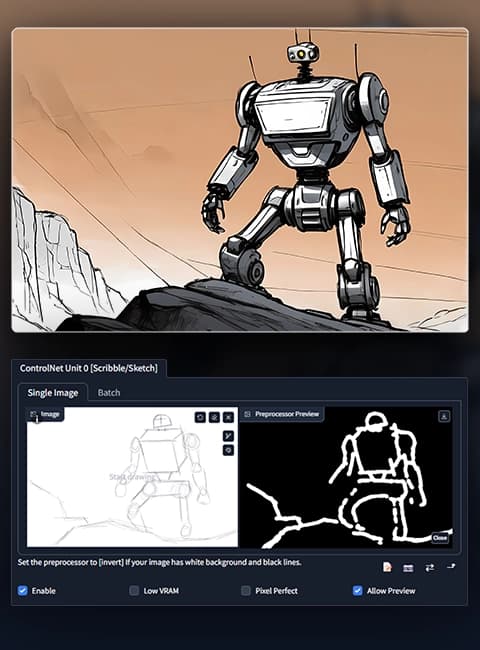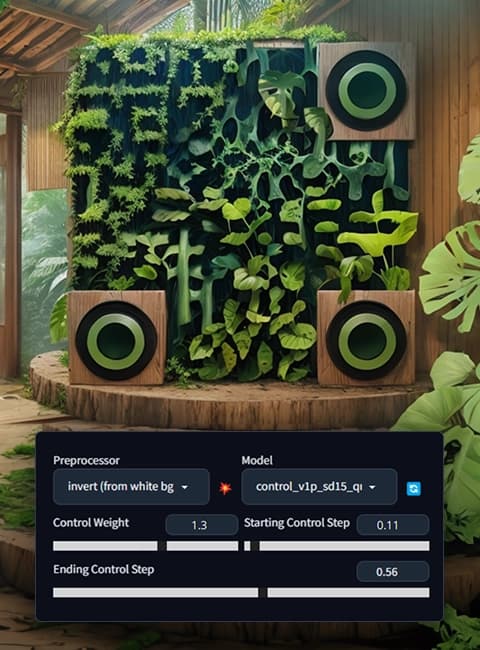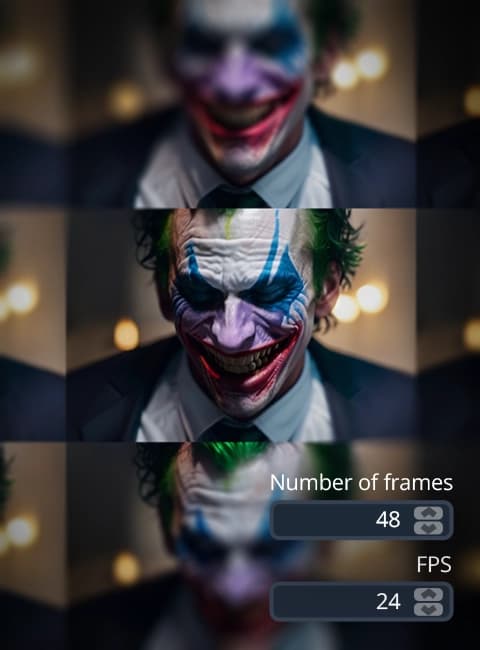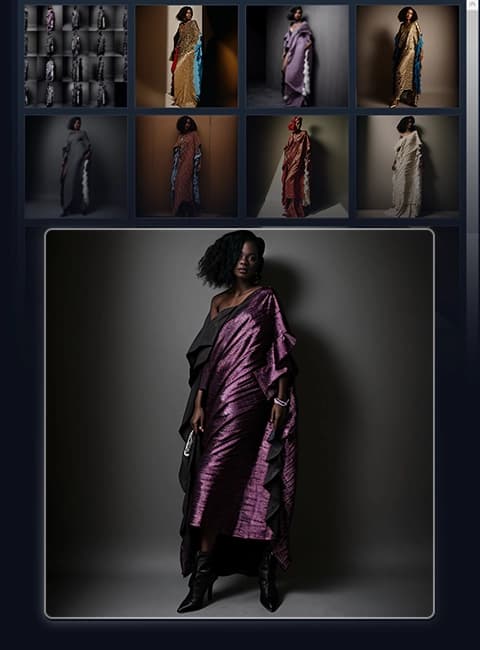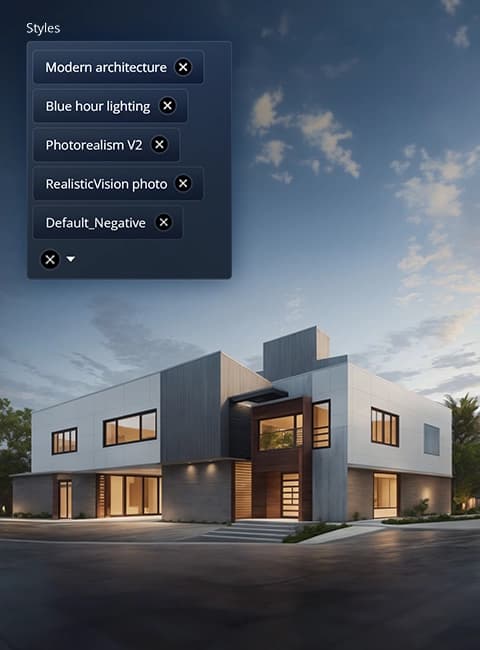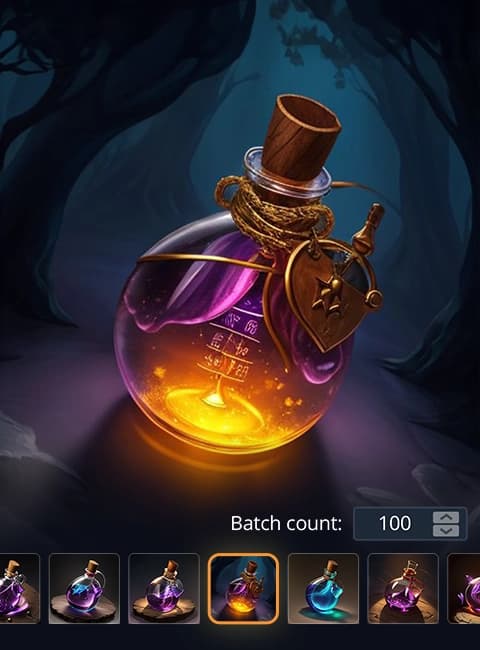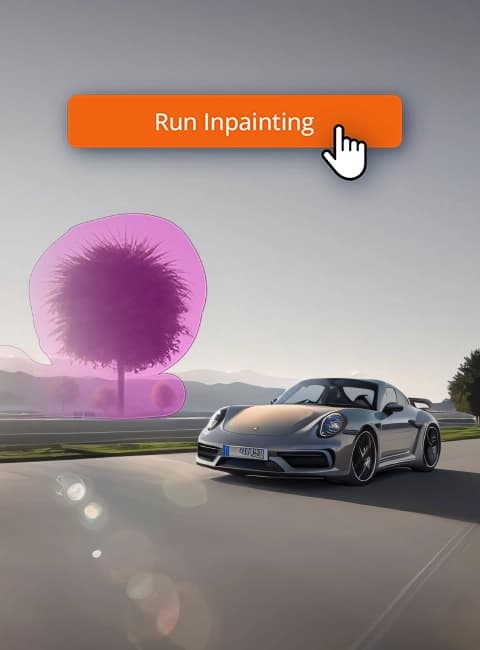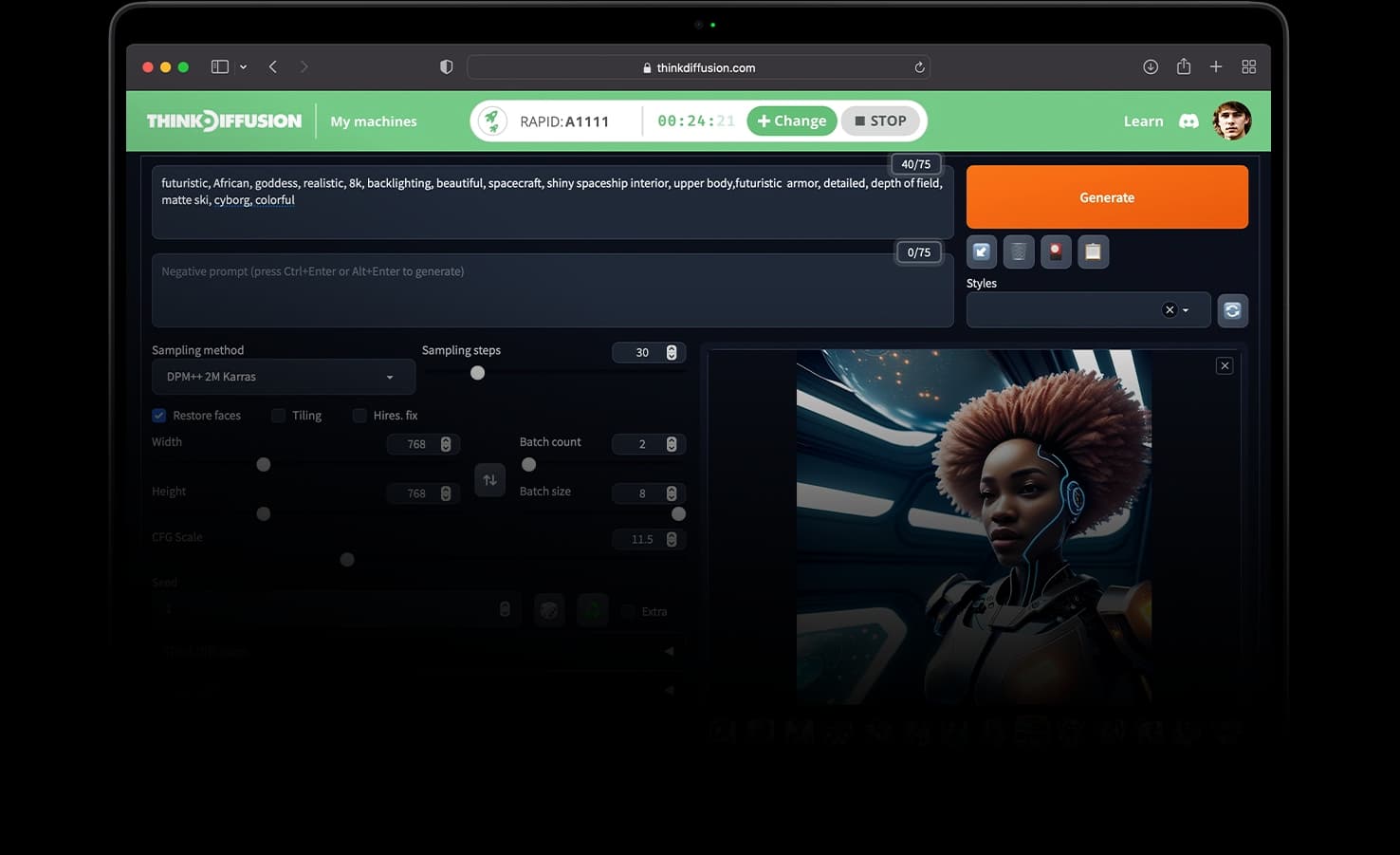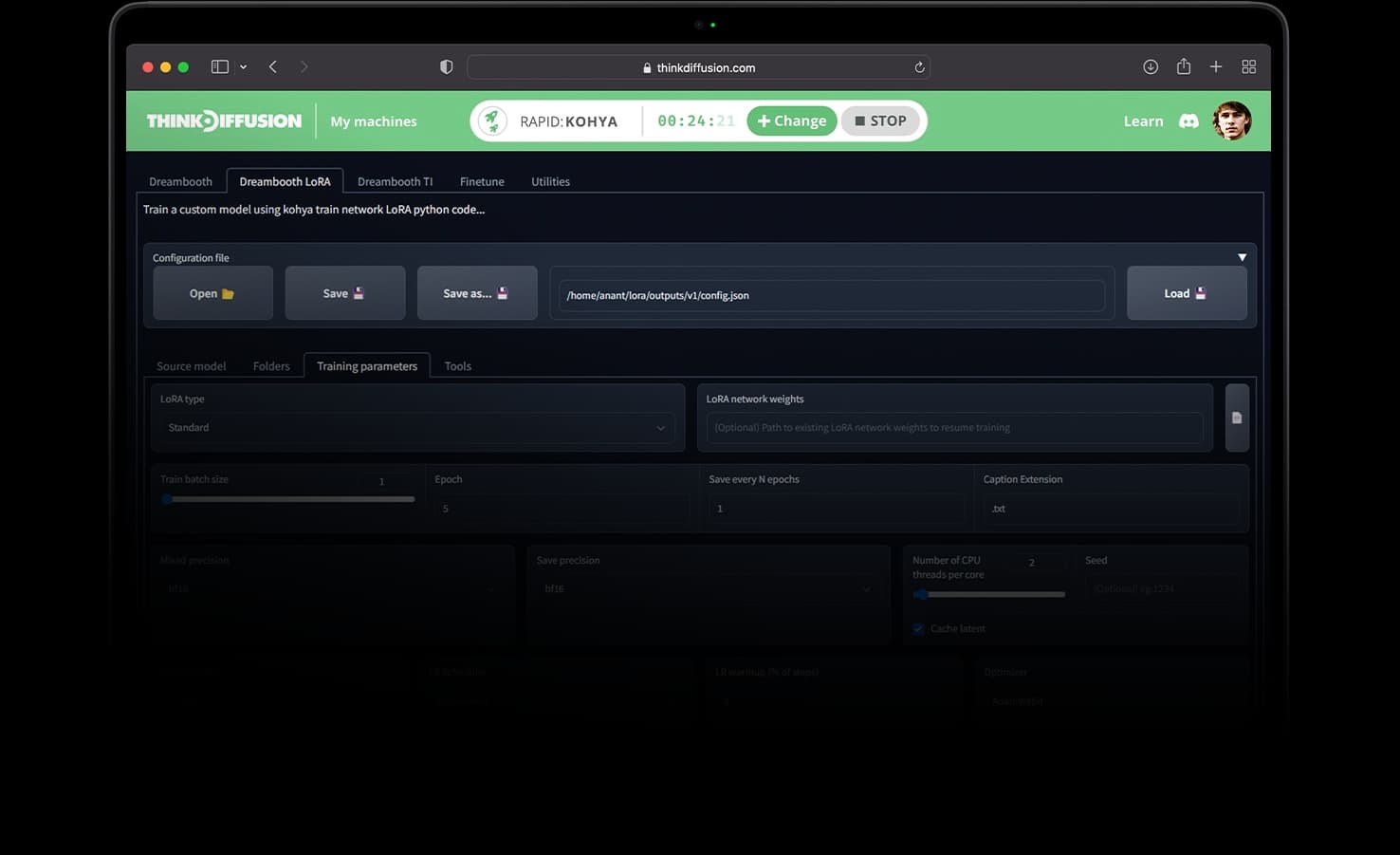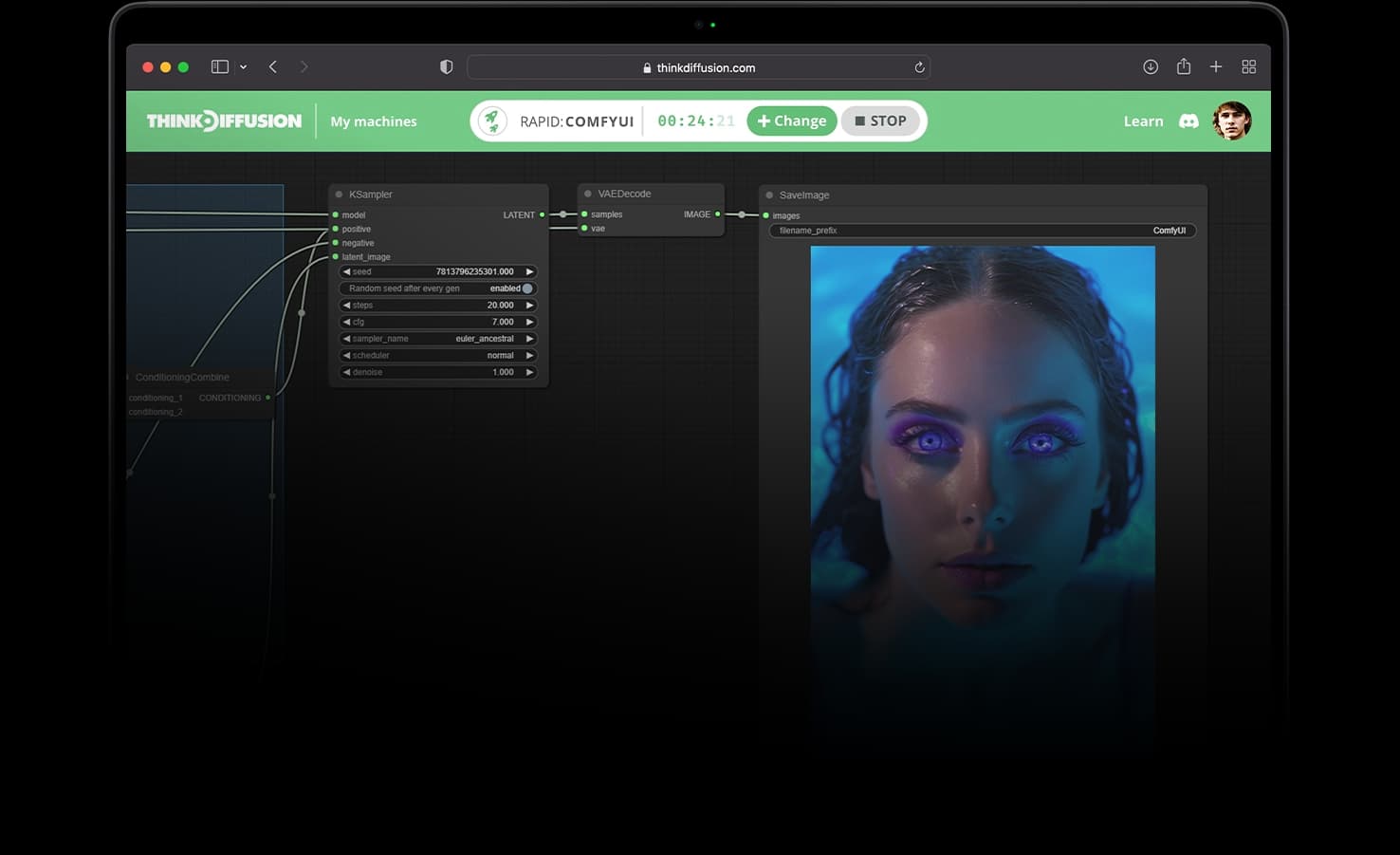 Create in your way
From super simple to pro-level interfaces (UIs)
For those just discovering A.I. Art, try the UI Fooocus.
Its simple intuitive experience is the perfect introduction to the Stable Diffusion ecosystem.
For those who want everything Stable Diffusion has to offer, use the golden standard Automatic1111 UI, aka A1111.
It's the most popular and powerful UI with the largest extension/plugin ecosystem and latest in bleeding edge tech.
For bad-ass model creators, Kohya is your go-to UI.
It provides a dedicated UI focused on allowing you to quickly train and fine-tune your own models, LoRAs and Textual Inversions.
For those designing and executing intricate, quickly-repeatable workflows, ComfyUI is your answer.
Create, save and share drag-and-drop workflows. Contribute to and access the growing library of community-crafted workflows, all easily loaded via PNG / JSON.
Create in your way
From super simple to pro-level interfaces (UIs)
First time using SD in the cloud?
Get your own dedicated turbocharged machine instance, fully loaded with cutting-edge open-source software. Skip expensive & aging hardware, cryptic A1111 errors, and unstable extensions that break at every update.
Fast & Easy
Save time with blazing fast speeds

No complex installs or maintenance

No pricey hardware needed
Full Featured & Flexible
Run multiple machines simultaneously

Train models and test workflows in parallel

Run it all even from your phone
Unlocked & Customizable
Persistent dedicated drive for file organization

Preloaded with popular extensions & models - freely add any extensions

Upload any model with 1-click from Civitai, Huggingface, and more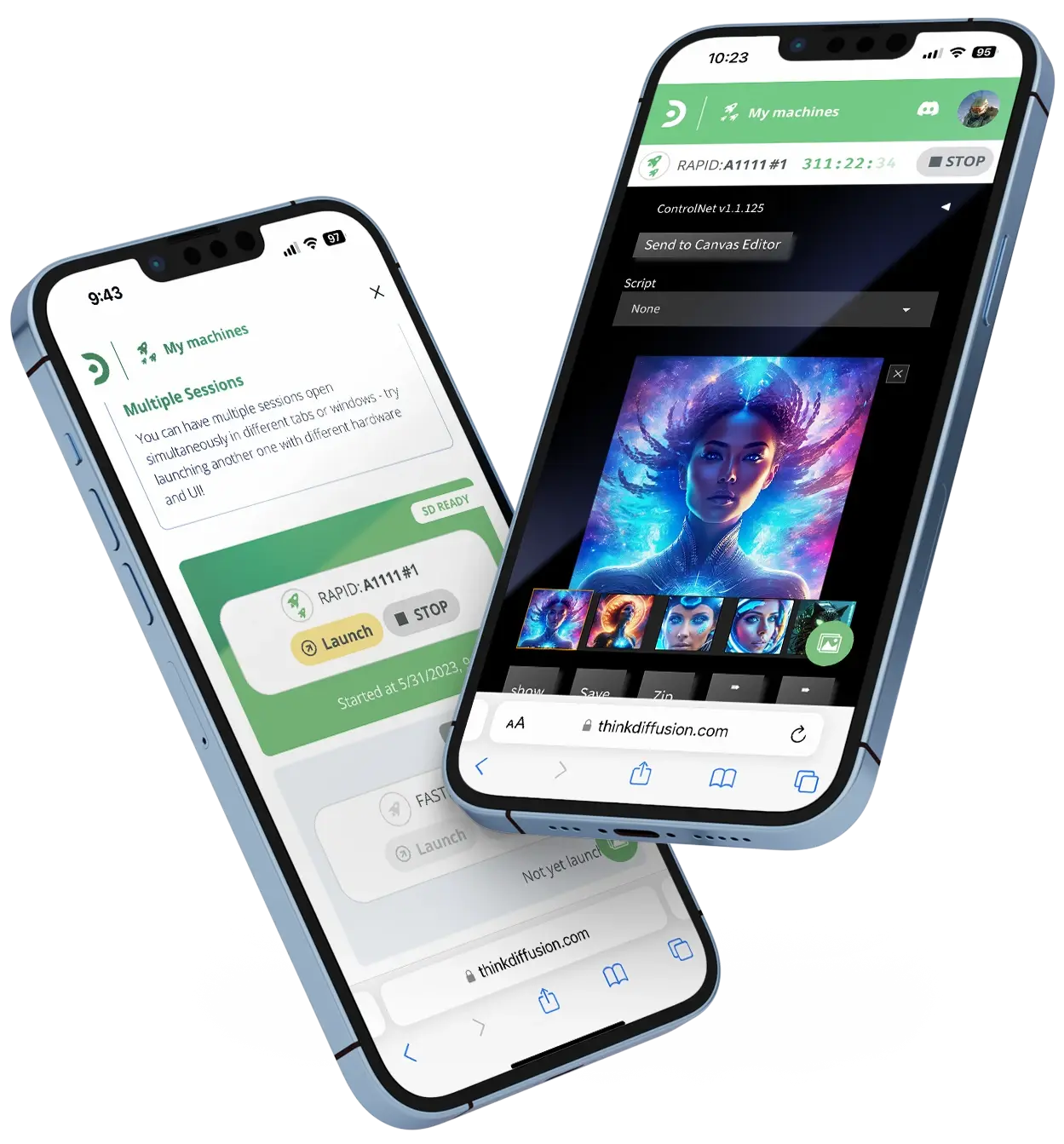 The power of
Stable Diffusion
Unmatched control, flexibility and a global open source ecosystem to empower you to create exactly what you envision.
Precise character posing
Have full and fine-tuned control over the positioning of your figures
Bring your Sketches to life
Take your drawings to another level while staying true to your original idea
Animations & Video
Countless techniques to create epic videos from scratch & existing footage
Control your Compositions
Create elements exactly where you want them, exactly as you intended
Ultimate Open Ecosystem
Unrestricted/uncensored resources, tutorials, models, and extensions
Train your models
Craft your own styles, characters etc. to share or keep as your own
Community of enthusiasts
Join the worldwide community of Stable Diffusion experts & enthusiasts
Latest features in the World
Fresh from the world's open source devs, straight into your workspace
Free trial period included

Multiple hardware speeds

Make your imagination a reality!
The Think Diffusion
Difference
The best cloud experience for Stable Diffusion
Run the most powerful workflows, even on your phone.
1-click upload via URL (e.g. Civitai) or drag & drop your own.
Freely install hundreds of available extensions & most popular pre-installed.
You're free to install any models and extensions even without a subscription.
Train models with Dreambooth, Textual Inversion, LoRA and more.
Up to 200GB personal storage, customizable & persistent.